SO. It's been a while. Like, a year. Or two. But, like my girl Kesh, I'm making a comeback.
Lookin good, sister friend.
Even though I haven't written, I've accumulated more products and spent more money on lip gloss than ever in my absence. I've tried more trends and failed more cut creases than I have in my entire life. I've used more rhinestones and glitter glue than a drag queen…well, maybe it's a tie. I come home from work, kiss my husband and my pup, make dinner, and go do makeup. I unwind from my day in the company of Desi, Katy, Kathleen, Marlena, and Jaclyn. I find joy in comparing liquid lipstick formulas and researching new foundations. I track my incoming makeup packages with the ferocity and precision of a Navy seal. I would rather talk Tarte and Too Faced than Texans and Tigers. Can we all agree to be cool with this? Cool.
Since I've tested and tried a year's worth of products that I haven't shared with you, today I want to talk about some of my ride-or-die, can't-live-without, I-will-save-these-first-in-the-event-of-a-catastrophic-house-fire products that have become part of my routine since I last wrote.  And by some I mean A LOT. Get a snack and settle in.
SKINCARE
Grapeseed oil (no particular brand)
This oil changed my skin. For realsies. At first when my sister was like "oh you're oily? Try putting oil on your face!" I was like "Meredith go home, you're drunk." And then I did some research and realized that, as always, she was right. There are huge benefits to using essential and carrier oils in your skincare-especially if you have oily skin! One oil doesn't magically work for everyone and I am hardly an expert, but if you have very oily and acne-prone skin, grapeseed oil might be worth a try. It's light enough that if you use a small amount, it will absorb right into your skin, but moisturizing enough that it finally cured these weird dry patches on my chin that I have been battling for what feels like three years.
Tony Moly I'm Real Tea Tree Pore and Sebum Lotion
"Lotion" is a bit of a generous term for this product because it is very runny, very thin, and very light, almost like a gel-serum. If you have dry skin, you definitely will not like this! It won't deliver rich moisture and it absorbs super quickly, but that's exactly why I love it. I mix a dollop of this with a bit of grapeseed oil for the perfect amount of light moisture that never feels greasy or heavy.
Andalou Naturals Pumpkin Honey Glycolic Mask
I don't recommend trying this mask in front of your brand new boyfriend or people you're trying to impress, because you will look like you smeared baby food on your face. There's literally no way to make this attractive and believe me, I tried. But this mask is worth the crusty orange face because it's chock full of skin loving ingredients and the glycolic acid is amazing for pores! I have this thing about my pores because they look GIANT to me and even though I'm pretty sure no one else would say that to my face, how do I know they're not thinking it? Also if you've ever thought anything about my pores please keep it to yourself because I am not strong enough to hear that thank you so much.
Hawaiian Tropic Silk Hydration Oil-Free Facial Sunscreen SPF 30
Sunscreen is probably the least sexy thing I could ever put in a post of my favorites. I've never once had a friend turn to me and say, "You HAVE to try this new sunscreen! It makes me look so pretty!" It's just not EXCITING. But if you have sensitive and acne-prone skin like I do, you might know that the struggle to find facial sunscreen that doesn't clog your pores and make you look like a pizza face is SO REAL. I bought this one for my honeymoon and I will repurchase it for as long as they keep making it. It doesn't break me out, it keeps my skin soft, and most importantly, I have never once gotten a sunburn on my face while wearing this. Zero sunburn, zero pimples–I don't often get excited about sunscreen, but when I do, it's this one.
HAIR
Most of my hair products promise volume and lift because my natural, air-dried hair is akin to wet seaweed clinging to a rock. I have tried every volumizing mousse, gel, cream, cream-gel, gel-mousse, cream-mousse that has ever existed. Thanks to these products and some well placed layers from my hairdresser (Karly, you da real MVP) my hair no longer looks like limp noodles hanging from my scalp. At least, not if I can help it.
Big Sexy Hair Root Pump Spray Mousse
Volume starts at the root! I've used plenty of other root boosters that left my roots crunchy and sticky and actually more weighed down than if I had not used one at all. This one has a frighteningly aggressive spray but don't be scared. When sprayed lightly, not liberally, it gives my sad little roots more grab and more hold for whatever style I feel like doing that day! To be clear, the only styles I ever feel like doing are as follows: messy bun, messy waves, and messy…well, just plain messy. This root booster doesn't work as well without a blow dryer so if you're planning to air dry your hair you may want to spend a few seconds aiming the dryer just at the crown to help this mousse "activate"a little bit. I don't know if that's even a thing but I find without a blow dryer to lift the hair, the root spray just doesn't have the same effect.
Got2b Powder'ful Volumizing Powder
LIGHTLY sprinkled on the roots, this powder gives "I woke up like this" effortless volume right where we need it. If you tend to have a heavy hand, start slow because this product can quickly and easily go south. If you use too much it may look like you haven't washed your hair in several days and unless that's your vibe I would definitely use the tiniest amount humanly possible and work your way up!
Blow Pro Textstyle Dry Texture Spray
I've tried a lot of texture sprays that essentially felt like I was spritzing Elmer's glue on my hair. There's a fine line between "textured" and "absolutely disgusting and garbage looking you should immediately cancel your plans and stay home." This spray gives me textured waves and hold without being greasy or sticky or leaving my hair in shambles. It's light enough that it doesn't make my hair heavy but has enough hold that it's awesome for special events where you need to look good all day long. It's also amazing for adding a little grip to freshly washed hair!
FACE
Tarte Shape Tape Concealer
If you're a prolific watcher of YouTube then you've definitely heard of this concealer. And rightfully so because it ROCKS. Let's talk about how much I live for this concealer. It's full coverage as in FULL COVERAGE, it (weirdly) smells good, lasts all day and then some, it has a giant applicator that covers my undereye in like .02 seconds, and if it were acceptable to marry a makeup item I would choose this one. Yes, it's 24 dollars and yes, I know that's a lot. But there are some makeup products I'll splurge on and some that I will not. Concealers and foundations: splurge. Skincare, which is not technically makeup but I'm including here anyway: splurge big time. Mascara: I don't splurge. Eyeliner: I don't splurge. (Is it just me or is the word splurge starting to sound super weird and unsettling?) If I find a concealer that somehow makes me feel more human and less tired hobo, I will shell out the big bucks for it.
RCMA No Color Powder
Again, if you've watched YouTube for any amount of time, you've heard of this powder. Again, rightfully so because it's the jam. It sets your concealer and foundation without a trace and feels like nothing. It's $12 for a giant jar that admittedly does look like it should spices or parmesan cheese. The packaging leaves much to be desired but the product doesn't.
NYX HD Finishing Powder in Banana
Banana powder is a product that a ton of brands make and I generally stay  away from. In case you don't know and don't follow one Kim Kardashian, banana powder is a yellow toned powder that is primarily used to set concealer while correcting and brightening the dark under-eye area. I, willing to believe any and all products will magically make me pretty AKA a marketer's dream, bought into the trend a few years ago when Kim's makeup artist shared a picture of the Ben Nye banana powder he had used to set and brighten her face. Previously, this powder cost next to nothing for a giant jar. Once the Kardashians called it gold, the price shot up and I paid a ridiculous amount to get my hands on it. Turns out it is WAY too dark for me and makes me look like I've been suffering from mono since I was born. Since then, I tend to avoid anything labeled "banana" unless it's a smoothie or a sundae. I bought the NYX banana powder on a whim and fell in love. I would label it more as vanilla/banana than just banana because the yellow tones are slight. Most of the reviews I read were slightly bitter about buying a banana powder that is only vaguely yellow but that is what convinced me to buy it. It brightens up my undereyes like nothing else ever has. If you don't like a bright undereye area and have a skin tone deeper than what I would label as "medium" then you may not like this. But if you're fair/light/light-medium then you may just love this.
Wet'n'Wild To Reflect Shimmer Palette in Boozy Brunch
I read once that this highlighter is a dupe for the Jaclyn Hill and Becca collaboration Champagne Pop, and to be very real with you…I like this one better. The design in the pan looks scary because of all the swirls of pink and dark colors but somehow when you swirl your brush over it, it turns into the most gorgeous golden sheen!
Morphe Naturally Blushed Palette (9N)
Regardless of your thoughts about Morphe and its strong (some would say pushy) affiliate program, they sell pigmented and blendable makeup for a price that's in my budget. If you're into neutral/peachy/bronze-y blushes like I am, this palette was made for you…and me. I love the selection of mattes and shimmers and the colors would flatter so many skin tones. Shipping through Morphe can be kind of a betch, price and time wise, but this palette may be worth it.
L'Oreal Hydra-Fine loose powder
I bought this on a whim even though the reviews on its performance weren't absolute raves. And yes, I review everything before I buy it because I am my father's daughter. I also own the much lauded Laura Mercier Translucent Setting Powder and I love this L'Oreal one so much more. BONUS: It's a fourth of the Laura Mercier price tag. It's finely milled and soft and creates a beautiful finish on my skin, never cakey and never heavy. One caveat to mention: if you're sensitive to fragrance, this powder is heavily scented but thank the LORD it is nothing like the Coty Airspun powder. It's a light clean fragrance but can linger depending on much you use.
Ben Nye Cameo Luxury setting powder
Another setting powder, I know. It's like I have oily skin or something. I bought this one at the same time I bought the banana powder from the same brand and thankfully, I don't regret this particular purchase! It's brightening for my undereye area but not so light that it looks like I powdered with baking flour.
Urban Decay De-Slick primer
WARNING: this is only for the most oily of all the oilies. This primer is no joke. The reviews for this product are fairly negative because of the way that it can dry your skin out, but this thrilled me and actually convinced me to buy it. In my experience, a lot of other oil-controlling primers can feel too silicone-y and don't control oil for more than a few hours. This primer is the TRUTH, but I would definitely not recommend using this all over your face unless you are truly oily all over. I use this only on my T-zone and on my chin, the areas that show shine the quickest. My cheeks and forehead are fairly normal so I use a separate primer for those areas. De-Slick immediately sucks up all the oil and dries extremely matte, but the key is to press and pat the primer into your skin and never rub. Rubbing makes this primer much less effective and actually causes it to pill up and crumble off your face. If you're oily, and I mean OILY, I recommend giving this primer a try, and don't be disappointed if it takes trial and error to make it work for you!
Wet n Wild Color Icon blushes [specifically Rose Champagne, Apricot In the Middle, and Mellow Wine]
These blushes are a drugstore staple for a reason. I remember that Mellow Wine was one of the first blushes I ever bought and I continue to use it for a reason…okay three reasons. It's gorgeous, it's cheap, and it's the perfect matte "flush" color. The two other colors I love are fairly new to the line and impress me just as much. Rose Champagne is the perfect shimmery nude and Apricot in the Middle is a shimmery peach aka a summertime must.
BECCA First Light Priming Filter
I absolutely loved this primer during the fall and winter when the cold weather had me looking pasty and dull. I do have oily skin but sometimes, especially in the colder months, I like embrace the natural glow. In my humble opinion it's the oily girls answer to the dewy skin trend. It's the more subtle sister of the Becca Backlight Priming Filter which is much more shimmery and radiant. The First Light primer makes skin look brighter and more glowy, but without the glitter…not that I'm opposed to glitter on my face.
Makeup Revolution The Matte Blush [specifically Nude, Beloved, and Fusion]
These blushes are like five dollars and the pigmentation is actually frightening. A light hand is required but they leave the most perfect, brightening flush on your cheeks. Even though Fusion looks like a scary bright coral in the pan, if applied lightly you look like an angel goddess. Why would you not want that?
Skinfood Peach Sake Pore Serum
I use this lotion as a primer on my cheeks and forehead aka the areas I haven't sucked the life out of with the UD De-Slick. It smells like peaches and makes your skin feel so incredibly smooth. It's less of a serum texture than it is a creamy lotion but it sinks into the skin without pilling up on the face or becoming too greasy. I once forgot to apply this before work and my foundation had all but disappeared by the end of the day. It keeps my makeup in place and provides the perfect canvas to apply foundation on top of.
Soap and Glory One Heck of Blot Foundation + L'Oreal Pro Glow Foundation
Yes, I use two foundations because I'm just that extra. I've been into lighter coverage foundations as of late but as it turns out, it's hard to find a lighter coverage matte foundation. Most matte foundations tend to be higher coverage and most sheer coverage foundations tend to be more radiant. The L'Oreal Pro Glow offers light and buildable coverage but sets on my face without ever being tacky or greasy. It's more glowy than the foundations I usually reach for, but when applied to my forehead and cheeks it looks more natural and skin-like than oily. The Soap and Glory foundation is not for my dry gals. It's incredibly mattifying and therefore I use it only on my T-zone and chin where I tend to have the most oil breakthrough. It doesn't exactly look "natural" but when used sparingly on my oily areas it keeps me looking fresh and not as disgustingly shiny.
Fiona Stiles Cheek Veil in Valley
If you're anti-blush or love a subtle rouge, this cheek color is absolutely perfect for you. It looks like nothing in the pan and doesn't swatch like much either. But when you apply it to your face it gives the perfect nude-peachy flush! It's gorgeous with a dramatic smokey eye when you don't want your face makeup to overpower your eyes, but it's also perfect for day to day makeup looks when you want to look rested and fresh!
Maybelline Face Studio Master Chrome Metallic Highlighter in Molten Gold 
This highlighter is not for the faint of heart. It's intense, metallic, and very golden. I'M OBSESSED. I don't shy away from highlighters like this even though you would think I do given my oily skin. I actually love a well placed glow and the more shiny, the better. If you really want to kick it up a notch, spray your brush with setting spray and then apply. One word: LIIIIIIT.
Tarte Amazonian Clay Matte Waterproof Bronzers in Park Avenue Princess and Hotel Heiress
I absolutely swear by these bronzers even though I've technically never tested the waterproof aspect. The Park Avenue Princess is perfect for fairer skin tones or winter complexions that need a little boost, and the Hotel Heiress is the perfect shade for summer tans and deeper skin tones. There is a shimmery version of this product I've never tried but the matte ones definitely earn my seal of approval!
 Ofra Rodeo Drive Highlighter
Again, not for the highlight virgins. This is like golden frost that looks insanely beautiful on most every skin tone I've ever seen it on. It's intense but if you start slow, it's easy to achieve a more subtle glow.
Milk Makeup Blur Stick
I will admit, it feels sort of gross rubbing a flesh colored stick all over my face but then my pores disappear and it's like I forget it ever felt traumatizing at all. I have this thing about my pores but most pore filling primers have silicone or dimethicone as the main ingredient. My skin HATES those 'cones and lets me know by sending some deep, painful acne my way. I learned the hard way to read makeup and skincare ingredient lists like a scientist (I also try to stay away from talc, starch, and denatured alcohol if possible in my products). The Blur Stick is silicone free but somehow still diminishes the look of pores and mattifies my skin without making it look corpse-like.
EYES
Wet n Wild MegaLiner Liquid Eyeliner in Dark Brown
If you haven't heard, Wet N Wild used to be the most garish brand in the drugstore and now they might be queen. I haven't tried one thing from them in the past year that I haven't liked or loved. This liquid eyeliner is cheap as chips but gives me a flawless wing and stays all day! I have a pet peeve with liquid liners that dry shiny and this one always dries matte. It's not waterproof but in my opinion, it's smudge proof and totally stands up against my oily lids.
Essence 2-in-1 Liner and Eye Shadow and Pencil
I once swatched these on my hand while I shopped at Ulta and three days later they were still there. I use these chubby pencils as bases for my foiled shadows because it guarantees they won't crease or travel to my upper lid (#HoodedEyeProblems) and they also intensify the shine. Once you glide them on and pat the edges out with your finger, they ain't going anywhere.
L'Oreal Voluminous Lash Primer
I normally don't buy into the lash primer business because I think it's kind of gimmicky. I'd rather just swipe on my mascara and go, thank you so much. HOWEVER…this primer changed my mind. I use this primer under every mascara I own and it really does improve the look every time. I love mascara formulas that give me the inky, thick, long lashes of my dreams and this primer makes every formula work even better. It's an extra step, yes, but one that I rarely skip. I also find this primer helps my lashes hold a curl all day long!
Anastasia of Beverly Hills Modern Renassiance palette
Obviously, Anastasia of Beverly Hills is queen and we all just need to recognize this. Her shadows are always pigmented, blendable, and stunning. I could picture myself taking only this palette to travel with and having enough options to create different looks every day. It's beautiful and VERY much worth the hype.
Urban Decay Naked Heat palette
My first ever Naked palette! I've always thought the Naked palettes were pretty but they never spoke to me enough for me to buy them. Until this one. The Heat palette is the warm terracotta/plum color scheme I live for, and the quality of the shadows are even better than I expected. If you were ever on the fence about the Naked Heat palette, do yourself a favor and GET OFF THAT FENCE GIRL.
Kokie Length + Volume Mascara and Too Faced Better than Sex Mascara
I'm lumping these together because for the most part these mascaras achieve the same goals for me. They both deliver volume, length, and hold my wimpy lashes in a curl all day long. They are both matte black, never gray-ish or weirdly glossy. I have a special place in my heart for the Better than Sex mascara because y'all it might just be better than sex (hubby if you're reading this I'm just kidding) but the Kokie one is quickly rising to holy grail status!
Milani Eyeshadow Primer
Eyeshadow primers are another product I never really cared about because I thought it was just another way for makeup companies to make money off of me when they already make way too much. But now that I know how my eyeshadows look and last with a primer, I can't ever go back. There's lots of more expensive primers on the market that are definitely cult status (UD Primer Potion, Too Faced Shadow Insurance, Benefit Stay Don't Stray) but this one is just as good, and oh yeah, costs a fraction of the price of the other brands! If you're finding your eyeshadow gets crease-y, disappears, looks patchy, or doesn't have enough oomph on your eyelid, try a primer like this! It makes colors more intense and keeps shadow in place even in the deathly humidity.
Carli Bybel x BH Cosmetics Deluxe Palette
I absolutely love the highlight shades in this palette for both the face and the eyes! This palette is so versatile and the eyeshadows are surprisingly good quality considering I have not always loved everything from BH cosmetics. I own the predecessor to this palette which contains less shadows and less highlighters but when I saw the added shades, I knew I needed the deluxe edition as well! A stunning palette for a great price.
Morphe 35R palette
Everyone raves about this palette for the metallic shadows but I absolutely live and die for the matte half. The colors are neutral but not boring and they last all day even without an eye primer. The shiny shadows are obviously stunning as well, but them mattes though…
ULTA Matte Neutrals Palette
I remember trying Ulta shadows once upon a time and being less than impressed. Too dry, too sheer, not pigmented-I just wasn't a fan. When I saw this palette in the store I swatched it just for the fun of it and was so impressed that I abandoned what I had actually come in there to buy to buy this. I love a palette of pigmented, blendable, creamy mattes, and when it's priced at $20 I love it even more. The palette offers both cool and warm shades, along with the standard highlighting shades and the ubiquitous black. Ulta, I thank you for stepping up your game.
Kat Von D Shade and Light Eye Palette
I got this palette from my sister for Chrismas (she KILLS it with gifts every time) and I honestly think everyone needs it. If you're not a frequent makeup buyer and don't have a huge range of shadows, this palette offers every neutral shade you might ever need all in one handy palette. Tans, browns, creams, blacks, grays-it's all in here and they blend like a dream.
LORAC Unzipped Eyeshadow Palette
This is the only LORAC palette I have but after seeing how blendable and smooth they are I definitely need to add to the collection! The colors are my dream color scheme of mauves and plums and shiny metallics. The colors would flatter every eye color but especially brown and green eyes!
Stila Magnificent Metals Glitter and Glow Liquid Eyeshadows [specifically Smoldering Satin, Rose Gold Retro, Kitten Karma]
These. Are. The. JAM. They're incredibly easy to apply, don't make my eyes burn like other liquid shadows do, and look so beautifully metallic on my eyes. They make every eye look a million times better and I need them in every single shade. Yes, it's a need. I was skeptical until I tried one and they really are that amazing!
Pat McGrath Labs Bronze 005 Pigment
Another Christmas present from my sister (I swear I'm not paid to promote my sister, I just think she's that great) and possibly my favorite gift of all time. I lust after luxury makeup from afar because typically, I don't buy those things for myself. Meredith knows this and bought me the Pat McGrath Bronze kit which came in a bag filled with the most gorgeous gold sequins that I promptly displayed where I see it every single day. The pigment looks like you applied bronze leaf to your eye and takes an eye to the next level. It's easy to work with and absolutely stunning on the eye!
Maybelline Brow Precise Fiber Volumizer in Blonde
Brows don't excite me. In fact, they stress me out. It's not until I started watching YouTube that I realized my brows suck and no one ever told me. I've tried every cream, pomade, gel, pencil, and powder and I think the the problem is me. This Maybelline product is the only product that I continually repurchase because it makes my brows look fuller and less sad but never drawn on. I'm not anti-Instagram brows or bold brows in general, I just know that I can't pull them off! This creamy brush-on product has little fibers that attach to the brow hairs I already have and make them look fuller and dare I say, hairy. If you have overplucked (Hi my name is Katie and I habitually overpluck) or just don't have a lot going on in the brow region, try this!
Tarte Tarteist Metallic Shadows
I'd like to introduce you to the softest, creamiest, most metallic shadows I have ever tried. I can't believe these don't get more love! They're absolutely STUNNING and I use the shade Pin-Up to highlight my inner corner and brow bone every single day. They give a foiled look without ever having chunky shimmer or glitter, something I find with a lot of metallic shadows. They're SO SMOOTH! I have absolutely nothing bad to say about these.
LIPS
OFRA Liquid Lipsticks
I'll tell you right now I'm going to praise the same qualities for all the lip products I love: creamy, non-tacky, non-drying. The Ofra liquid lipsticks are no exception-in fact, I think they're the rule. These set the standard for creamy liquid lipsticks that never crack or crumble and feel like heaven on your lips.
NYX Liquid Lip Suede
I think this is one of the best and only liquid lipstick formulas from the drugstore that hit the mark for me. The colors range from wearable to crazy and everything in between. They don't dry sticky or patchy and have full coverage with one swipe. Their lasting power isn't as great as OFRA but that has never bothered me because I don't mind reapplying. And if I'm paying a fraction of the price for something that feels quality, there's a lot I'm willing to let slide.
Sephora Cream Lip Stains
These don't dry completely matte but don't dry tacky either. They have EVERY color you could possibly want. Forest green? Got it. Orchid purple? Yup. Turquoise? Yes, and it's the most beautiful color I have ever seen. Never fear! They also have every shade of nude, pink, peach, red, and coral you could imagine. And the texture is comfortable but long lasting and creamy but never sticky.
TOOLS
L'Oreal Infallible Foundation Blender (the pink one)
I am a devoted fan of the BeautyBlender. So devoted, in fact, my dog ate one of my BeautyBlenders and I was so mad I didn't speak to him for a whole day. UM THOSE THINGS COST $20 GUYS. My dog basically ate a $20 bill and looked at me like "oh did you need that?" But I forgave him because look at this face.
But as much as I love the BeautyBlender, this $6 sponge is JUST as good. I don't often put much faith in BeautyBlender imitations because there's something weirdly magical about that pink sponge that's so hard to duplicate. But after hearing good reviews about this sponge, I tried it and I'm happy to report the reviews were right! It's the perfect balance between soft and firm, bouncy and dense, malleable and stiff. I'm not in love with the shape of it but I find it doesn't affect my makeup application, I'm just a picky miss and I've earned the right to be that way, OKAY.
Tarte Tarteist Pro Custom Magnetic Palette
This is everything I've always wanted the Z-palettes to be, and cheaper! Also, I think Tarte figured out that if they make anything in leopard print I'll buy it. This magnetic palette holds at least 20 standard sized shadows (think MAC and Makeup Geek) and has a huge mirror on the inside of the lid that is absolutely perfect for travel. It's sturdy enough that I recently took it to Florida and back with every single shadow intact.
BRANDS
I'll keep these descriptions brief because I plan to do separate posts to spotlight each of these brands. Stay tuned!
If you follow me on Instagram you're probably like STOP TALKING ABOUT COLOURPOP YOU WEIRDO WE HAVE HEARD ENOUGH. But I don't care. Because when you can get quality that amazing for a price that low, I am here for it. I haven't tried one thing from them that I don't like, and their pressed powder products are giving more expensive ones a run for their money.
I found this brand while browsing the internet for a cheaper dupe to Makeup Geek's foiled eyeshadows. I don't think Makeup Geek is overpriced by any means, but when you're a newlywed ballin' on a budget, you're willing to do the research to find the same thing for cheaper. Essentially I was looking for the Great Value foiled eyeshadows and holy crap, I found them. Along with gorgeous mattes and velvety highlighters. Why are more people not talking about this brand?!
I found this Etsy brand after discovering Etsy is kind of a haven for indie beauty brands. Take all my money, Etsy, just take it. Makeup By Emme's metallic shadows and brushes are in my every day makeup bag because they're just that good. I'm stingy with what I deem "every day makeup bag" worthy because I can't tote around my entire makeup desk (Lord knows I would if I could). Makeup By Emme's products easily clinched a coveted spot!
Maybe everyone already knows everything about this brand and you guys will be like, "Katie, join the rest of us in 2017." But recently I've been using skincare by the brand Pacifica and my skin has changed for the better. If I'm not mistaken all Pacifica face products are vegan, cruelty-free and silicone- free, and even though some of them do smell rather plant-like I'm not put off by it at all. The scents aren't unpleasant or prone to lingering unlike other things I've used on my face (um hello apple cider vinegar toner the internet swears by but smells like sweaty feet, I'm talking to you). I've been experimenting with natural skincare because every single drugstore moisturizer has silicone/dimethicone in it, and that is my skin's nemesis. My sister has AMAZING skin and has been my go-to about essential oils in my skincare and natural products that have worked for her. "Natural" does not always mean it works better, but I can say that for me personally, natural ingredients and less filler ingredients do wonders for my skin.
YOUTUBE CHANNELS/PERSONALITIES
I wish I had a sassy southern accent and a head of hair like Casey Holmes. I DARE you to watch her and not fall in love with her. I especially love her videos because every other YouTuber and their moms have dry skin, and she is one of the few oily-skinned beauty bloggers who give amazing recommendations for the greasy gals. She also has rosacea and gives awesome skincare advice, along with being a pro at covering up red and textured skin!
If you're familiar with Jackie aka Jackie O, you know she's absolutely hilarious and not at all afraid to tell it like it is. I love her honest reviews and honestly, her humor keeps me coming back every time. Not to mention she's STUNNING and literally nothing looks bad on her.
This girl is the definition of laid back beauty, but that's easy when your natural eyelashes put falsies to shame and your eyes may or not be actual sapphires. She never looks overdone or "beat to the gods" as the kids say these days, and her recommendations are especially helpful if you love "cool beauty." She talks a lot about the newer, more modern brands like Milk Makeup and Nudestix that focus on letting your skin shine through.
Potty mouth aside, this girl has legitimate makeup skills. I've been loving her recent videos focusing on lighter coverage foundation and glowy skin, and again, ARE HER EYES EVEN REAL. She keeps it real at all times, and if you doubt that for a second she'll probably come for you. Not even kidding.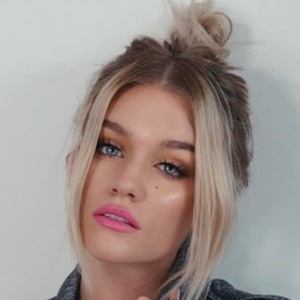 How does this girl not have more subscribers? Her videos are relevant, well done, and I would trust her makeup recommendations in a heartbeat! She's super relatable and down to earth which is refreshing in this Kardashian/Jenner era.
These girls aren't for everyone and if you don't love a little quirky humor, you shouldn't even try to watch their videos. I, however, LIVE for quirky humor and when I put my makeup on I love to have their videos on in the background because it feels like I'm hanging with two friends (I feel like I should say here that I do have real life friends that I physically hang out with for anyone who is worried…). K and L started a blog comparing product swatches to find dupes of products that may be expensive or from a brand that you don't want to support. It grew into a popular Instagram and now a YouTube channel that shows more of their personality and their humor. They aren't makeup artists and they don't claim to be, but they give great product recommendations and I love how L does her smokey eye looks.
Can Katy and Jon adopt me or…? If you follow Katy on snap you already know her dogs are what this world needs. I absolutely love her humor and I feel like I could totally eat hot wings with her and Desi. Her makeup skills are obviously great too…but have I mentioned her dogs?
Is she even real? Like who even has the right to be that flawless? Desi Perkins, that's who. Some people just never look bad (sister-in-law Natasha, I'm looking at you) and she is definitely one of them. I love her friendship with Katy, but I feel like they're missing one thing…and it's me. They're beautiful and hilarious and they live the life. WHERE DID I GO WRONG.
Her. Accent. Though. I live for her Scottish accent! Jamie is definitely not for the faint of heart because she piles the makeup on. Her highlight is near blinding and girl loves her full coverage. But I love it because she's stunning and sometimes piling on the makeup is too fun.
Obviously with those eyes, that skin, and that hair, nothing will ever look bad on this girl. And can we talk about her brows? I absolutely love her makeup tips and I swear I've never not loved a makeup look she's done.
I discovered this girl on Instagram and I immediately fell in love. Her personality is adorable and her looks are never not flawless. I'm convinced that nothing looks bad on her, even crazy two toned hair.
This girl just does not get enough love! Her blending skills are so good, it hurts. I wish she would show more of her personality in her videos because then I think her channel would explode. Her eye makeup skills are next level and people need to know!
I wish I was as cool as JKissa. She does the colorful makeup of my dreams and completely pulls it off every dang time. I especially love her "Random Makeup Challenges" where she picks eyeshadows, blush, and a lip color all without looking and has to make it work. Her creativity is off the charts and I love how unafraid she is! I've never seen her not rock a look and I love that she has a style all her own. She doesn't wear foundation so if you're not a foundation lover, she has great tips to make blush and contour blend smoothly over bare skin. If Rainbow Brite was a real person, it would be JKissa.
YOUTUBE MADE ME BUY IT…and I returned them immediately.
Smashbox Covershot Bold Palette
To be fair, this palette didn't get RAVE reviews but I took a chance on it because I love me some bright mattes. And the price ($29) is decent for a higher-end brand, even taking the smaller size into consideration. The quality of the shadows are good, but I realized I already had these colors in my collection and they weren't unique enough for me to justify keeping it. If you want to venture into bright shadows and also want to find it all in one palette, this is a great buy! If you don't wear bright colors or already have too many brightly colored shadows, it might be too repetitive.
Becca x Jaclyn Hill Champagne Pop highlight 
I might be the only person on God's green earth who doesn't live and die for this highlighter. I loved how it swatched on my hand and the color is obviously gorgeous, but when I applied it to my face I felt like it emphasized more texture than every other highlighter I own. It's a thinner texture and I've come to realize that I like a denser, almost foiled highlighter instead. Sorry, Ms. Hill, I am for real…I love you but I didn't love your highlighter!
NARS Radiant Creamy Concealer
I think if I was not the most oily person alive, I would have liked this. The words "radiant" and "creamy" should probably have tipped me off that I might not love the finish of this concealer. If you have dry or normal skin, this might be the concealer for you! It's not drying or cakey, but I found that even when setting it with a powder, my eye makeup creased and smeared due to the concealer being THAT creamy. It's too slick for my skin that is already slick to the max.
L'Oreal Lash Paradise Mascara 
I don't get the hype behind this mascara. I just…don't get it. It's a fine mascara but seriously, are beauty influencers being to paid to love this or what? I love me some long, dramatic, voluminous, defined lashes. This gives lashes more of a soft, fluffy look but doesn't lengthen at all. If you like that, or don't need to add length to your lashes, this is the mascara for you. I personally like my lashes to be a little less…fluffy? I don't know what the opposite of fluffy is in lash terms but if a mascara gives my lashes a softer and subtle look, I automatically know that a curl won't hold.
Urban Decay Heavy Metal Glitter Eyeliner
Again, something that I just don't get. I obviously am HERE for any product that makes applying glitter easier and comes in stunning colors. And I'm even willing to pay the $20 for it. But this made my eyes BURN like you would not believe and honestly, did not give me that much glitter or color payoff.
Laura Mercier Translucent Setting Powder
Everyone raves about this powder and I would compare it to something like baking flour. I don't like the tone or the texture and for $40 I would much rather buy my dog a onesie with a matching hat.
Natasha Denona Eyeshadow Palette 5 in Color 2
I know. I KNOW. Everyone and their mother raves about the eyeshadows from this brand and admittedly they were not bad. Not bad at all! They were fine eyeshadows and had they been $5 each I would have felt way less guilty about keeping shadows I wasn't in love with. I had some extra spending money and decided to splurge on this palette, and while the colors are stunning, I could have easily created the look with my inexpensive single shadows. For me to justify spending that much money, I need to be blown away and it just wasn't there. Pretty colors, average performance, way overpriced: back to Sephora it went.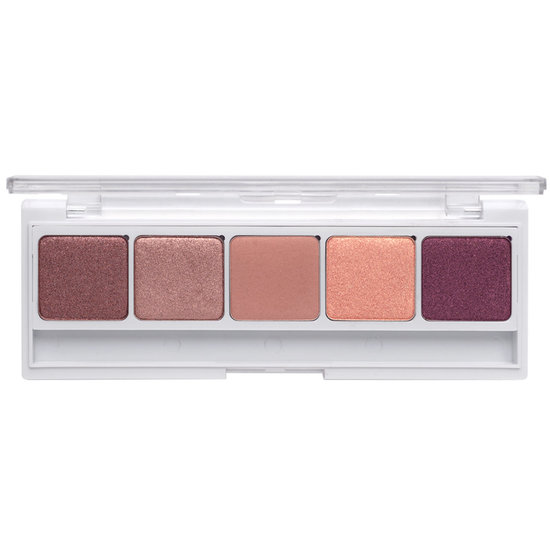 Until next time (which hopefully won't be two years from now)…
Katie ❤