As I sit here watching New Girl in my disgusting old Nike men's sweatpants my mom has tried to throw away eight times, I'd like to compose an ode to one of my favorite brands. If you follow me on Instagram you're sitting here saying "WE ALREADY KNOW PLEASE TALK ABOUT SOMETHING ELSE." But I won't because it's my blog and I'll talk about whatever i want, dang it.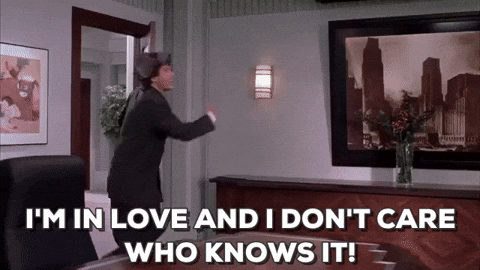 I love this brand because: 1) CHEAP, 2) cruelty-free, 3) amazing quality for the price, 4) every color you could ever want, and 5) cheap. I love the cutesy and pun-ny names, the fact that they swatch all products on light, medium, and deep skintones, and the shipping is timely and efficient. And did I mention they're cheap?
You can trust that I'm not paid to say these glowing things about ColourPop because they literally have zero idea who I am and refuse to acknowledge me sliding into their DMs. JK I've never done that but if I thought it would work I totally would.
One thing I've learned is that the swatches on the website are not always true to color. If you're interested in a particular color, I highly recommend typing the shade name into google and seeing other people's swatches for reference.
*denotes a favorite of yours truly
[all shade descriptions from ColourPop's website–be prepared to see a lot of "muted" and "dusty" as adjectives]
PSA: I had imagined these swatches being SO much prettier. I actually spent a recent night of my life laboriously using tape to make my swatches pretty and even and clean. I regret everything because that $1 tape RIPPED MY ARM TO SHREDS. The swatches were clean, yes, but the red mutilated arm skin surrounding the swatches really distracted from the pretty colors. So…you get ugly swatches but my arm thanks you for being understanding.
ULTRA MATTE LIQUID LIPSTICK
Formula overview/My thoughts:
People have A LOT of thoughts about the Colourpop Ultra Matte liquid lipsticks. Seriously, just google it. Some people love them and others detest them. I think I'm in the minority when I say I actually prefer them. The other popular formula is the Ultra Satin lip, and to be honest I don't go crazy over them like everyone else does. I like the way the UML dries down and when I rub my lips together I don't feel anything on them. If I wanted to feel anything on my lips I'd slap on a lip gloss. Once these dry down, they aren't going ANYWHERE. To me they feel like velvet on my lips but if you do feel like you have an abundance of lip lines, these ultra-matte lipsticks will accentuate them. I like to scrub my lips and apply a thin layer of chapstick before applying any liquid lipstick! Milani makes a great sugar lip scrub that smells like cupcakes and for that reason alone I recommend it.
bumble: warm rose
*beeper: greige rose
*viper: true dusty rose
*clueless: dusty mauve
*aquarius 2: mauvey nude, in collaboration with KathleenLights
*tuesday: bright coral red
*mwah: raspberry red, in collaboration with Match.com (yes, you read that right)
*bianca: soft mauve
wild nothing: dusty warm brown
shimmy: pale pastel baby pink
*time square: muted pink beige
perky: muted rose
*trap: dusty greige
midi: pale dusty pink
fresh cut: true blue pink

midi, fresh cut, times square, clueless, tuesday, beeper, trap, mwah, viper, perky, bumble, bianca, wild nothing, shimmy, aquarius 2
ULTRA SATIN LIQUID LIPSTICK
Formula overview/My thoughts:
These are the more raved about sister to the Ultra Matte lips and to be honest, I feel meh about them. On the one hand, I get why they are more popular than the UML. The pigmentation is there, the creaminess is there, but on the other hand I don't like how they don't technically dry down. They're less likely to crack or accentuate your lip lines, so they are more user friendly. If I don't love them, why do I keep buying them? Because the colors are pretty and that's all it takes for me. JUST TAKE MY MONEY COLOURPOP.
*jiffy: warm mauve
*magic wand: light nude
littlestitious: pastel dusty pink
femme: muted dirty lilac
*strut: cool toned taupe
*dopey: muted pink
wink: deep pinky plum
bijou: warm purple
aquarius: soft pinky nude, in collaboration with KathleenLights
alyssa: muted pink, in collaboration with KathleenLights
jiffy, magic wand, littlestitious, femme, strut, dopey, wink, bijou, aquarius, alyssa
LIPPIE STIX
Formula overview/My thoughts:
LOVE. I absolutely love these. If you're a classic lipstick lover, please check these out. The lippie stix come in a variety of finishes but my favorite by far is the matte x. I would describe it as a soft comfort matte that glides over your lips without setting into lip lines. They don't have a strong scent and they apply like a dream! The colors don't need to be built up and they last especially well with a lip liner underneath.
*cami (matte x finish): cool toned mauve
*she bad (matte x finish): light beige nude
oh snap (matte finish): muted pinky nude
skimpy (glossy finish): soft pinky nude
*sauce (matte x finish): true dusty rose, sister to ultra matte in viper
bound (glossy finish): light nude pink
*crack me up (matte x finish): greige rose, sister to ultra matte in beeper
*aquarius (creme finish): soft pinky nude in collaboration with KathleenLights ❤
sauce, skimpy, cami, oh snap, crack me up, bound, she bad, aquarius
ULTRA BLOTTED LIPS
Formula overview/My thoughts:
These are a peculiar formula but I'm in love with them. If you're wanting to venture into bold lip colors, I highly recommend these as a starter! You can build them up into a bold opaque color but you can also sheer them out and walk around looking like you naturally have the "I just finished a popsicle and my lips are so lusciously rosy" look. When lightly applied they look you just ate a thousand berries and your lips are permanently flushed. They dry almost to a powdery finish but it's never uncomfortable and I forget I'm wearing anything on my lips at all. The colors are so summery and beautiful, especially with a simple eye look and glowing skin!
*zuma: warm rosy mauve
slide: dusty pink
*out of beach: bright coral
double scoop: light coral
*bit o sunny: fuchsia
zuma, out of beach, bit o sunny, double scoop, split
ULTRA GLOSSY LIPS
Formula overview/My thoughts:
I actually didn't mean to get this…but I like it! I normally don't go crazy for colored glosses and I never order lip gloss online because I'm very particular about my glossage. I much prefer to swatch them on my hand before purchasing so I can tell if it's sticky, scented, slimy, etc. This gloss is not sheer but it's not scary pigmented either. I find that if I'm wearing a lip gloss with LOT of color, I run the risk of it bleeding into my lip lines or smearing onto my other parts of my face. I already have enough anxiety about things in life, why should my lip gloss be one of them? This one is just pigmented enough that it adds a little something to my lips without feeling high maintenance. It's a great nude lipstick topper, and especially beautiful with a summer tan!
aquarius: soft pinky nude

aquarius
LIPPIE PENCIL
Formula overview/My thoughts:
I don't have too much to say about these because they are lip pencils and they do their lip pencil thing well. They're creamy but long lasting and they have no discernible taste or fragrance as far as I can tell. The only downside is that they're sharpenable and not retractable so if you buy one of these as your everyday lip liner, you may have to tote around a sharpener as well. Considering the average sharpener weighs about the same as a cotton ball, I think we're good.
tootsi: muted greige
*bff: warm nude
oh snap: muted pinky nude
tootsi, oh snap, bff
SUPER SHOCK SHADOWS
Formula overview/My thoughts:
The texture of the Super Shock formula is incredibly hard to describe. Almost like a pliable putty with a thin creamy payoff. I find them best applied with a finger or a synthetic brush, and once you apply them, they're ON. They're super long lasting but have a learning curve due to the strange texture. I personally love the metallic shades because I find they pack the most punch, but the matte shades are harder to blend out and don't have much play time before they set. They have SO many colors to choose from and the sparkly, metallic shades are TO DIE FOR. If you are at all interested in this formula, I highly recommend the metallic shades. In the interest of full disclosure, once I tried Colourpop's pressed powder shadows I never bought another Super Shock shadow again. But then I swatched them for this post and needed Weenie on my eyes ASAP.
*lala: ultra-glittery soft copper
*weenie: ultra-metallic true rose gold, in collaboration with KathleenLights
*telepathy: ultra-metallic chartreuse, in collaboration with KathleenLights
glow: matte creamy vanilla, in collaboration with KathleenLights
telepathy, glow, lala, bill, weenie
PRESSED POWDER EYESHADOWS
Formula overview/My thoughts:
LOVE. OBSESSED. ADDICTED. I want to start a family with these eyeshadows and show them the world. These shadows are everything, and they're five dollars. These seriously give my Anastasia and Tarte shadows a run for their money and I haven't tried one I don't love. Their pressed powder shadows are a fairly new addition to the line and I hope they come out with a hundred more shades BECAUSE I WILL BUY THEM ALL. They're pigmented, blendable, and the metallics/mattes/satins/shimmers perform equally well across the board. A matte eyeshadow is a great way to grade a makeup brand's quality because matte eyeshadows can easily turn chalky, stiff, and hard to blend. Shimmers are easier to to get right (in most cases). Colourpop's mattes are some of the best I've ever tried.
*wake up call: matte warm sand
*top notch: matte terracotta brown
*sidetracked: matte terracotta with gold flecks
*dreamboat: matte dusty rose
let me explain: metallic ivory
labyrinth: matte dusty pink
*get out: matte cool cranberry
*stay golden: matte raspberry
*high strung: metallic dusty rose
*backseat: metallic deepened aquamarine
*piece of cake: matte dusty indigo
*lost and found: matte sky blue
*143: intense matte deep lilac
*cute alert: matte deep burgundy
*pretty cruel: matte berry mauve with gold flecks
*made to last: matte neutral mauve
*going steady: matte dusty wine
*beach blanket: matte golden tan
*sea stars: matte medium red brown
lil boat: matte rich brown
made to last, labyrinth, beach blanket, sidetracked, top nothch, sea stars, lil boat, wake up call, get out, pretty cruel, going steady, dreamboat
143, cute alert, let me explain, high strung, lost and found, backseat, piece of cake
CREME GEL LINER
Formula overview/My thoughts:
These are so pigmented and creamy, even when applied on the waterline! Since I bought these I don't reach for any other liner. The shimmery shades are especially beautiful and there's no chunky or gritty shimmer that make my eyes tear up and go crazy.  They are more fragile so avoid twisting up the liner too much because it is so creamy it may break. Then you have to pull a Katie and frantically try to save the liner chunk because it is actual gold.
piggy bank: vivid red violet
*best-o: deepened burgundy
*overboard: warm metallic bronze
*teaspoon: intense emerald green
*mr. bing: matte warm rich brown, and yes this one is named after my spirit animal Chandler Bing
*get paid: metallic rose gold-this one is stunning. So stunning, in fact, that I used it every day and ran out before I could swatch it for this post. Mah bad, y'all.
fast lane: intense blackened teal
*show me: vivid true copper
overboard, show me, mr. bing, piggybank, best-o, fast lane, teaspoon
CREME GEL COLOUR
Formula overview/My thoughts:
If you're comfortable with working with a creme liner in a pot, you'll love these. They're creamy, easy to apply, and they last all day. I highly recommend the Sonia Kashuk #27 brush as it's my favorite eyeliner brush!
*mr. bing: matte rich warm brown
*best-o: deepened burgundy
mr. bing, best-o
PRESSED POWDER FACE DUO
Formula overview/My thoughts:
These are like the pressed powder shadow but in giant form for your face. I much prefer the matte blushes to the highlights in these palettes but the highlights are stunning as well. The bronzer in Topaz is the perfect warm summer bronzer, and I also use both the bronzer and the highlights as eyeshadows. Smooth, blendable, long lasting…have I mentioned I love this brand?
*the knockout
excuse my french: matte soft peach blush
like to watch: pearlized peach with a duochrome gold flip highlighter
*topaz
she's here to stay: pearlized true gold highlighter
golden moment: warm matte bronzer
*double play
getting handsy: matte warm nude blush
padded down: pearlized warm champagne highlighter
the knockout-like to watch, excuse my french, topaz-golden moment, she's here to stay, double play-getting handsy, padded down
random…
Three amazing beauty YouTubers I've been watching that you need to watch too.
This girl is so freaking weird and I LOVE IT. She's a professional makeup artist who is super relatable but also knows her stuff. She's super in-depth and her series "Why Come No One Told Me That" is PERFECT for beginners and anyone looking to know more about skincare, how to prep your face, what order to apply face products in, how to determine your eye shape for shadow placement, etc. She has an incredible amount of knowledge and experience, but the real draw is that she's insanely weird and I want her to be my best friend. I watch her videos when I'm having a bad day and just need to laugh. She also wrote a book I'm currently reading called "How the Hell to Wear Makeup" because only a badass like her would name a book that.
I recently found this girl and I find her honesty and her sense of humor so refreshing. She's just as entertaining for her stories and her conversation as much as she is for her makeup. I love how openly weird and chill she is! She does just as many crazy colorful looks as she does soft, pretty and wearable looks.
Emily Noel is not your typical YouTuber and that's why I love her. Her reviews are real and honest and she never seems like she's trying to kiss up to any brands. She seems to have a better grasp than other YouTubers on the fact that average people don't get free products or have hundreds to spend on makeup alone. She gives brutally honest opinions about what you can skip and what is worth the buy.
With love and lashes, 
Katie