When I turned 22, it was all downhill from there. My metabolism RAPIDLY dropped (I didn't even get the chance to say goodbye), I developed adult acne, and my skin began to match my emotional profile: ultra-sensitive. Products I used to use and swear by suddenly became the enemy and produced large, painful under the skin cysts that took weeks to heal and even longer to fully disappear. Primers that promise to fill pores and lines and create a flawless canvas for makeup almost always contain high levels of silicone, dimethicone, talc, and starch. If you can use products with high concentrations of the aforementioned ingredients without consequences, congratulations and I hope you thank your stars when you go to sleep at night. But keep it to yourself, ya lucky jerk.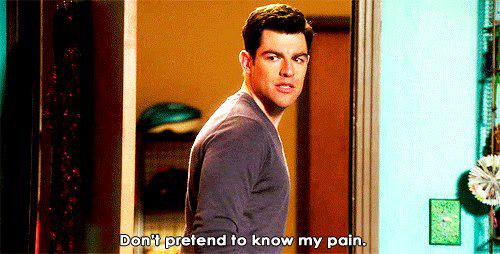 Full coverage matte foundations, smoothing primers, moisturizers, setting powders: these are things that I used to never think twice before buying. Through a lot of trial and error, and a LOT of breakouts, I'm narrowing down what works now and what doesn't for my uber-sensitive skin. Just because I have sensitive skin doesn't mean I shouldn't be able to prime my face or wear a foundation for a full work day. But I've learned that reading ingredient lists is KEY and you might try some that just don't work. But you might just try some that DO. Below, my favorite (and firsthand tested) face primers for sensitive skin that don't break me out and don't irritate my skin.
*in no particular order*
Becca Velvet Blurring Primer
This is a recent favorite of mine! I don't think this "blurs" as much as a more heavy silicone primer would and I don't notice my face looking photoshopped as soon as I apply this. What I DO love about this primer is that it doesn't break me out or give me skin irritation, it goes on liquidy but dries to a powder-like finish, it keeps foundation in place even on my nose aka the danger zone, and while it doesn't completely control oil, whenever my oil does breakthrough this primer does manage to make my face look more glowy instead of straight up greasy. Since I bought this about a month ago I have used this every single day, even when I don't wear makeup.
Maybelline Master Prime by FaceStudio Blur + Smooth Primer
Judging by the ingredients, this one SEEMS like it wouldn't be a good pick for sensitive skin. It is more of a silicone-heavy formula but doesn't feel slick or slippery. It has more of a lotion texture that does feel like it smooths my skin but does not irritate my face at all. No breakouts with this one even after using it for days in a row! It's super affordable and does provide a great base for whatever face products you put on top. The lotion-y texture is moisturizing but no overly so. I would say anyone but someone with extremley dry skin would love this.
Benefit The Porefessional Matte Rescue Primer (NOT to be confused with the more traditionally silicone original Porefessional primer)
This. Smells. So. Good. I want a perfume that smells like this primer. It feels like a gel and is so refreshing on the skin. I honestly don't think this controls oil or keeps my EXTREMELY oily face matte very long, but it does provide a great base for foundation and if you have normal to combination skin, I feel like this would keep your makeup in place without being as drying as traditional mattifying primers. AND…no breakouts. YAS QUEEN.
Boscia Perfecting White Charcoal Mattifying Treatment Primer
I've heard almost nothing but good things about Boscia skincare and this primer did not disappoint. I don't use this primer all over but only on my problem areas, aka my T-zone, inner cheeks and chin. It's not slippery like silicone, but leaves a bit of a tacky finish that helps foundation stick to it. I have a tough time getting foundation to stick to the top of my nose (is this just me or do other people experience this…?) and the texture of this primer ensures that my foundation/concealer stays where I put it. It's not overly drying but I would only recommend to those with combination or oily skin!
Becca First Light Priming Filter
Being as grossly oily as I am, I use this mainly in the winter when I'm looking pasty and dull. But if you have dry, normal, or combination skin, this is an amazing primer. It's glowy without being glittery, it doesn't cause breakouts, it smells fantastic, it keeps makeup in place, and it moisturizes while smoothing. I strongly recommend this to anyone who wants to give skin a hint of glow without looking like a disco ball,  and I can see this being especially beautiful for mature skin! It's more of a subtle illumination, like a wake up call for your skin. It doesn't attract attention to blemishes or pores and prolongs the wear of your makeup.
Milk Makeup Blur Stick
I legit don't know how Milk Makeup created a pore smoothing primer without silicone because that is basically unheard of. Is it witchcraft? Is it magic? Whatever it is, I'm here for it. Like I've said before, it does feel kind of weird rubbing a flesh colored stick on your face but it ACTUALLY smooths pores and texture on your skin. Without silicone. I am still so baffled. I especially love it when I know I'm going to have my picture taken (hello, family pictures at the beach) because it doesn't have any weird flashback and it smooths my face almost like an airbrush. I don't know that it claims to control oil but it does take the shine down on my T-zone a bit. I can see people with all skin types using this without feeling dry or cakey. I tend to use it for special occasions because it is kind of pricey and I don't care if the people I work with see my pores. Sorry work people, it's not personal.
Becca Ever-Matte Poreless Priming Perfector
Another silicone free primer that actually does what it claims! I have found that some companies make silicone free primers but they are essentially moisturizers and do nothing for my skin. This one, however, keeps my T-zone matte and doesn't budge. I definitely recommend this more for my OILY girls because I would compare the texture to super glue and it does not mess around. IT CAME TO PLAY. It controls oil and it will suck the life out of your skin if you are too heavy handed. If you start with a light amount, only apply it where you need it, and pat it in instead of rubbing, your makeup won't move and you'll stay shine free for hours. Without breakouts. It's a miracle, y'all.
Hard Candy Sheer Envy Coconut Water Primer Stick
This is so lovely feeling in the morning because it's cooling and moisturizing without feeling heavy or waxy. It's a thinner texture so it's not going to replace your normal moisturizer, but really provides a smooth base for makeup. It doesn't reduce pore size or control oil but it doesn't claim to. If you're looking for a simple primer with no outlandish claims or ingredients, or you just want a quick boost of moisture before you apply your makeup, I love this one. It leaves a bit of a tacky feeling so that the foundation sticks down but then sinks in so you don't feel sticky.
Ulta Hydro Prime
Another primer for the people who like to keep it simple! This is similar to the previous one in that it doesn't claim to do anything crazy, it just promises to moisturize, prime, and prolong makeup wear. It also has a similar feeling to the previous one as it leaves the skin a bit tacky so foundation and concealer are more likely to stick down and stay. It doesn't break me out and it doesn't make me overly greasy either. It's not a moisturizing primer that will leave any weird layers or a film on your skin, and I can see all skin types enjoying this.
with love and lashes,
Katie